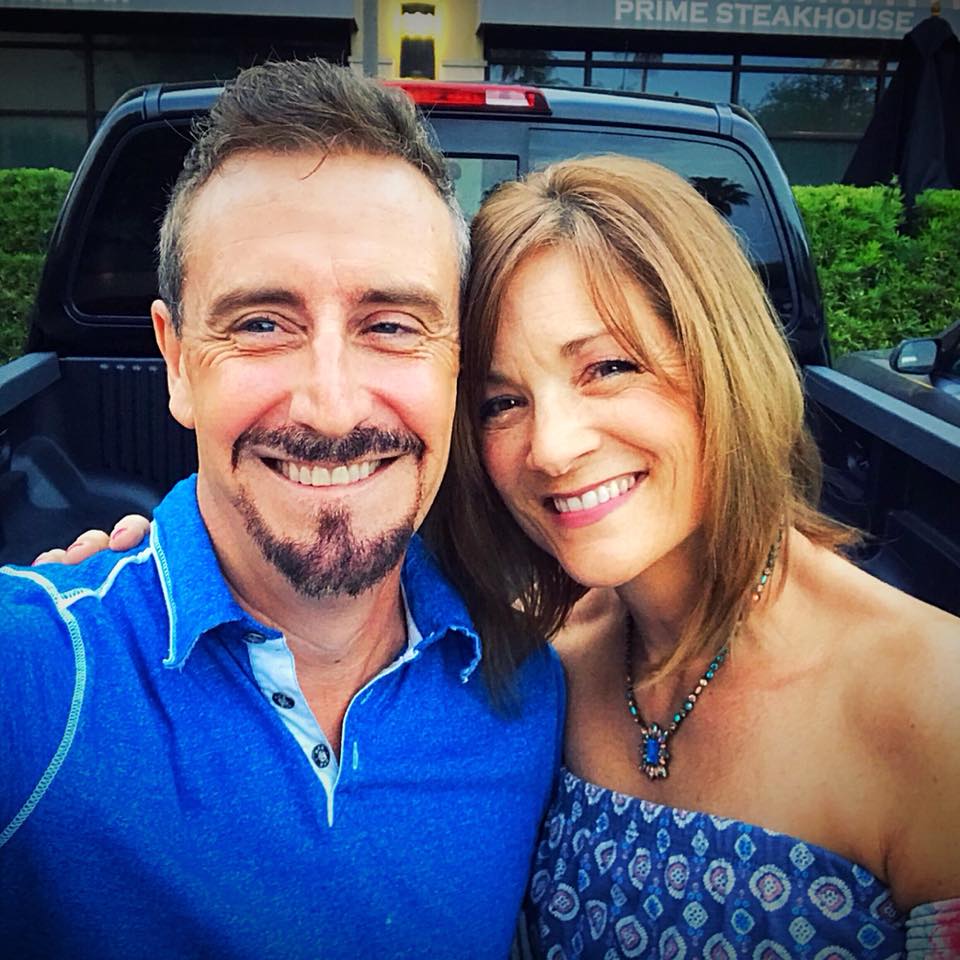 Final Thoughts From Tony
To be honest, I can't remember the content of the countless sermons, training sessions, or speeches I've shared over the last twenty years. I don't even remember particulars about the many properties that we have purchased, the programs we've developed, or the many buildings we have built over those same years (some of which I even designed). I do remember showing up to dedications of those facilities and finding a plaque with my name on a building or a huge billboard sized poster with my name and face on it just before being ushered to the seat of prominence on a ceremonial stage. As the guy who wears tight T's, skinny jeans with sunglasses hanging from the pocket, and a vest on "dress up' day, I have always stumbled over a title for myself whenever asked; so all the ceremonies and projects will not be the markers that I remember when I reflect on this "bigger than life" season of my life.
It's always been the people. Countless moments of simply sharing life with people and sometimes getting to be present in a space with those same people when God shows up and alters their lives in spectacular ways.
I will always remember watching Roma laugh, smile from ear to ear, look with wonder, and just soak up love on the night of his first big family gathering after being brought home from a harsh orphanage into the loving home of our Ukrainian partners.
I will always remember hearing the amazing voices of 200 African children singing loudly in Swahili "There's No One Like Jesus" after they boarded a bus in the remote bush and arrived at their very first camp to be bathed in the love of Jesus. I will always remember the sound and sight of foster kids lifting their hands and singing "Good, Good Father" at the camp we led ten years later on this side of the world. I will always remember watching my adopted son from Ukraine give his testimony to kids and adults in Haiti and fully embracing every minute of his first mission trip. I will remember moments from hundreds of hours sitting up late at night talking with short term visitors in remote parts of the world about what God was teaching them through their first mission experience.
I will remember the first time I saw and heard the power of God at Victoria Falls in Zambia in the company of friends who were also experiencing it for the first time. I will remember waking up in the Abedare mountains of Kenya with Faith and with Jason and Lisa Hovingh to ride on horseback at dawn through what looked like the scene at Pride Rock in the Lion King.
I won't forget seeing my oldest son, Trey, minister passionately to the addicted street kids of Zambia through his testimony of recovery and watching him meet my friends on the other side of the world who had prayed him through his own addiction. I will always remember getting lost and driving around in circles (the embodiment of the literal meaning of "Mzungu" as the white man is called in Swahili) with my wife in the bush of Kenya with to go collect handmade jewelry almost missing our flight back to the US because of her passion and dedication to the hungry women and children of GilGil.
I won't forget taking communion with Kazak believers on the Caspian Sea in a remote area of Kazakstan or sharing testimonies with our Kazak hosts (before Google translate) when none of us understood the other but yet somehow all knew exactly (through the Holy Spirit) what we were each saying in detail.
I will never forget the feasting and elaborate dancing at a big Zambian wedding including the Knife Dance (which I would later recreate around a campfire in Kenya to the great amusement of others). I definitely won't forget celebrating "Happy Conception" day at a church service in Zambia where we were asked to "celebrate and contemplate" the day of our conception!! THINK ABOUT IT. I won't forget the countless laughs I have shared with others over that day.
I will never forget sending a team member (Hey Kendra) and her husband to the hospital in Uganda after she had been bitten by an ornery monkey who she was unsuccessfully trying to scold. I won't forget "sleeping" in huts with friends (and with TARANTULAS) to the symphonic soundtrack of donkeys, dogs, frogs, goats and confused roosters who competed for our attention all night long every single night.
I won't forget my daughter, Hannah, loving passionately on the children of Zambia or the picture of my Jesus-loving musician son, Jeremy, surrounded by kids in village after village as he sat and played his guitar. I won't forget him "needing" to stop at every roadside stand for avocado just because they were HUGE and cost only 10 cents in Kenya.
Most of all, I won't forget the KIDS…..hundreds of them, including those that I got to witness arrive at HOB homes on the very day they came out of danger into love. I won't forget the first day I met my own adopted children in the middle of nowhere Ukraine or the first time that I hugged the many children adopted by HOB families. I won't forget the laughing, playing, holding, hugging, wrestling, dancing, or singing songs including the now famous, "Tony, Tony, Tony" set to the tune of the "Eye of the Tiger" with children all over the world who deserved those carefree experiences.
In a couple of weeks, I will step down and my baby sister's husband, Brian, will be sitting in this very spot. I am so thankful that they joined us wholeheartedly in this journey several years ago and have a burden and commitment to carry the lead in this vision that God spoke into my heart over 20 years ago. My prayer is that each of you who have been brought into this circle will remain faithful in support of the continued vision of this ministry and that you will welcome Faith and me as we figurately "step down from the ceremonial stage, take our names off the plagues and posters," and join you in following the leaders that God has prepared for such a time as this.
I moved from my church office and full-time salary to my little HOB office in January of 2005. Some of our friends called that office "the attic." I had a vision, a word from God, and $10,000 in a personal support account (with no monthly supporters). Not only has God sustained us for 15 years without fail, but He has also given us riches that we cannot calculate. Because of HOB, we are rich in experience, in relationship, in joy, in faith, in purpose, and in beautiful memories. Okay, I just cried tears….. but they were good tears.
Blessed Beyond Measure, Tony